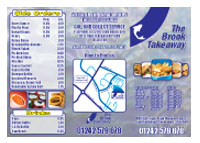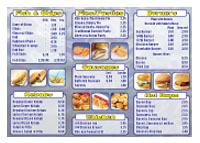 The Brook Takeaway
We originally designed a new menu for The Brook Takeaway all the way back in 2011 and since then they have come back to us to update it and for further print runs to replenish their supply.
Recently we also provided updated artwork for a light box menu in their shop which replaced and old and rather worn out one with cut vinyl letters that didn't quite look right.
While their requirement is small, we provide the same quality service to all our clients and that is shown by people coming back to us time and time again.