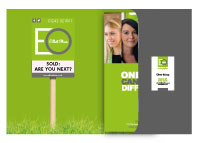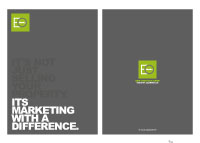 Elliot Oliver – Sales and Lettings
We have worked with Elliot Oliver Sales and Lettings for several years providing them print management support as they have another designer handling their overall brand identity.
For this particular project we provided bespoke die cut folders, produced to an exact shape, not an off the shelf folder, these featured a 5mm capacity pocket for documents. We worked with their designer to get the artwork ready for print as well as making sure that everything fitted with the bespoke that was going to be used.
We also suggested that they have them made up rather then delivered flat as from previous experience we know what a headache it can be for an office to fold and glue that number for items.
We are please that they keep coming back to us to provide them with their print and think it can only be down to the quality of print we source for them, our advice, which comes from our extensive experience, and our ability to get competitive priced products.